Campden
16/03/2022
Interior Styling for Town and Country Living

For spring/summer 2022 James Hare's meticulously curated Campden collection combines fabrics for town and country living.  Teaming the cool and warm neutrals of the town with the lively blues, greens and pinks of the country, a blend of geometric and naturalistic styles provides endless possibilities for wallcoverings, upholstery and soft furnishings.

From sophisticated silks and wools for elegant town drawing rooms to prints and intricately embroidered Suzani stripes for country bedrooms, the Campden collection combines heritage with stylish living.

From town elegance to country colour, the Campden collection weaves two luxurious worlds into one.
The Town and Country Kitchen

Blinds are perfectly suited to a kitchen window.  A geometric print is smart and chic in town whilst a pastel plain with braid detail sits comfortably in a country house.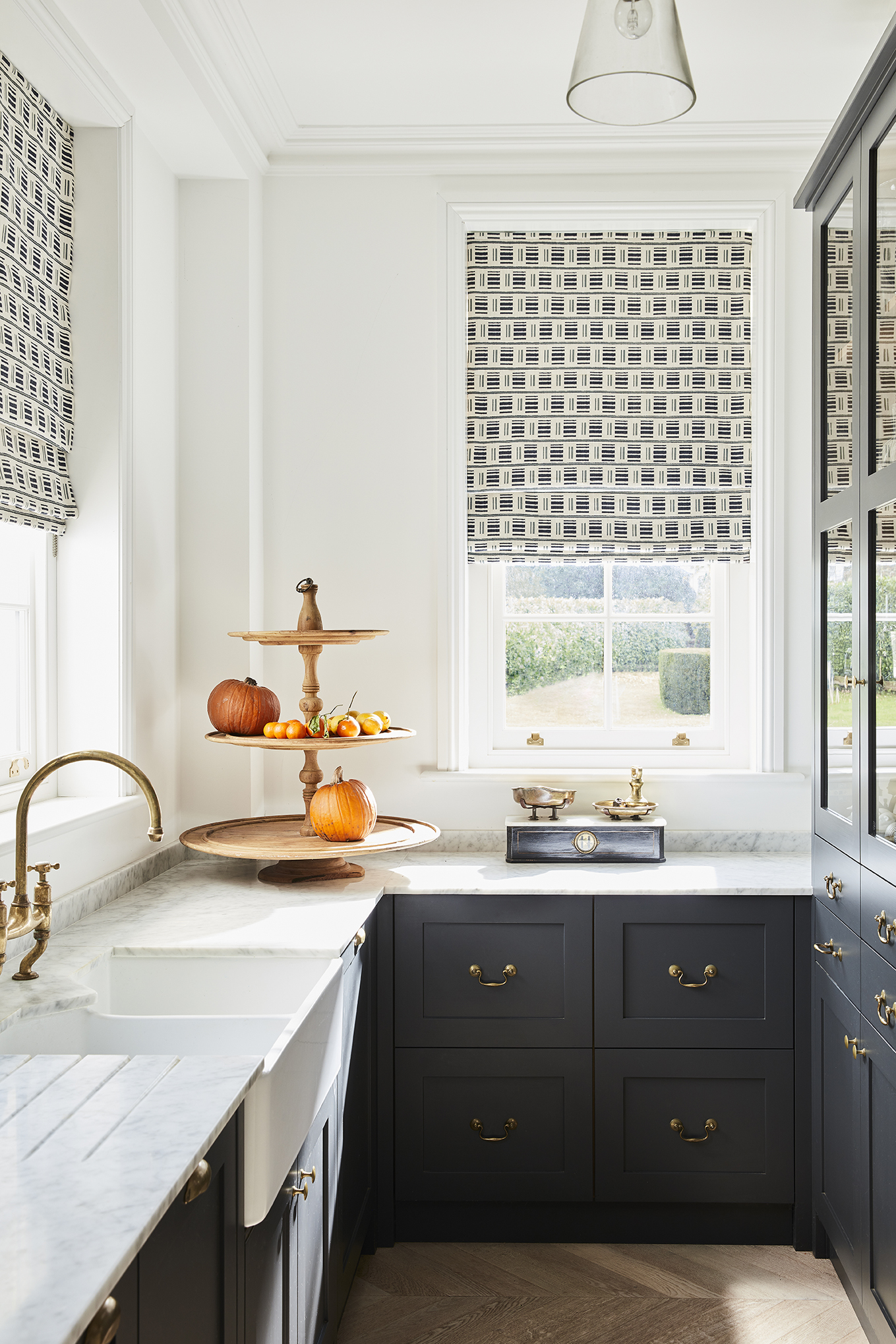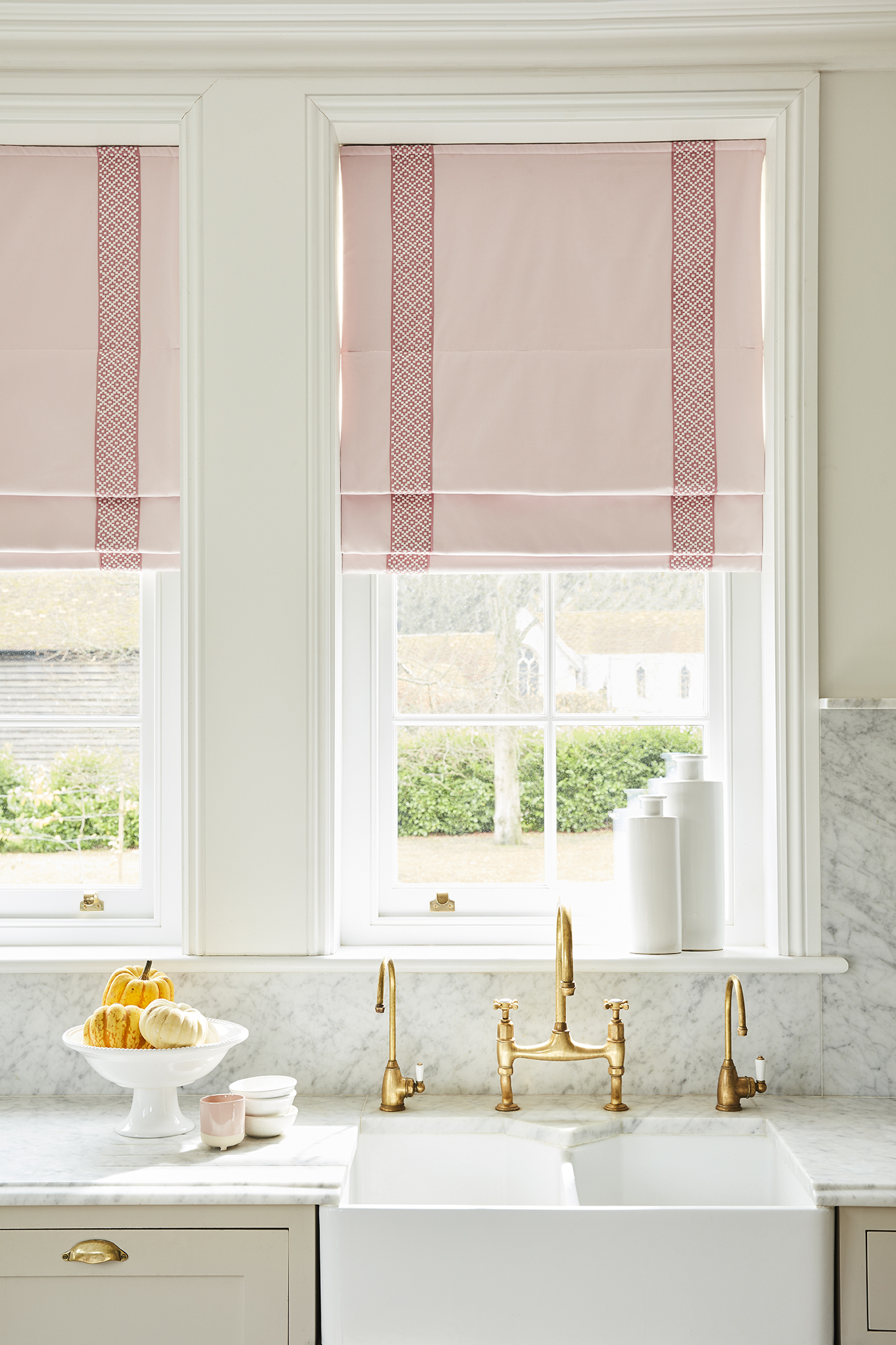 The Town and Country Sitting Room
A chic and contemporary natural palette is a calm haven for busy town life.  Colourful embroideries and rich green velvet enhance a country interior for a calmer home.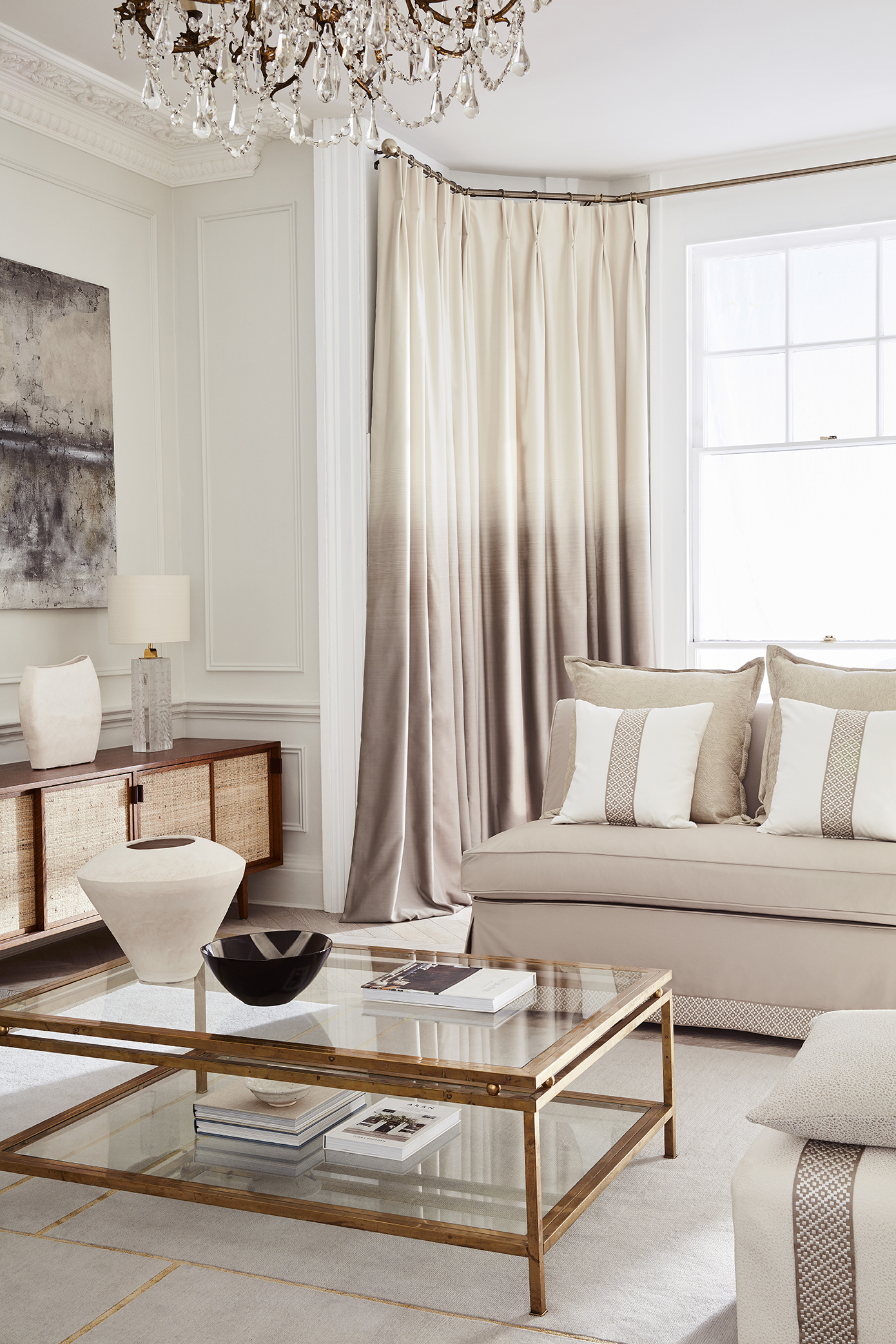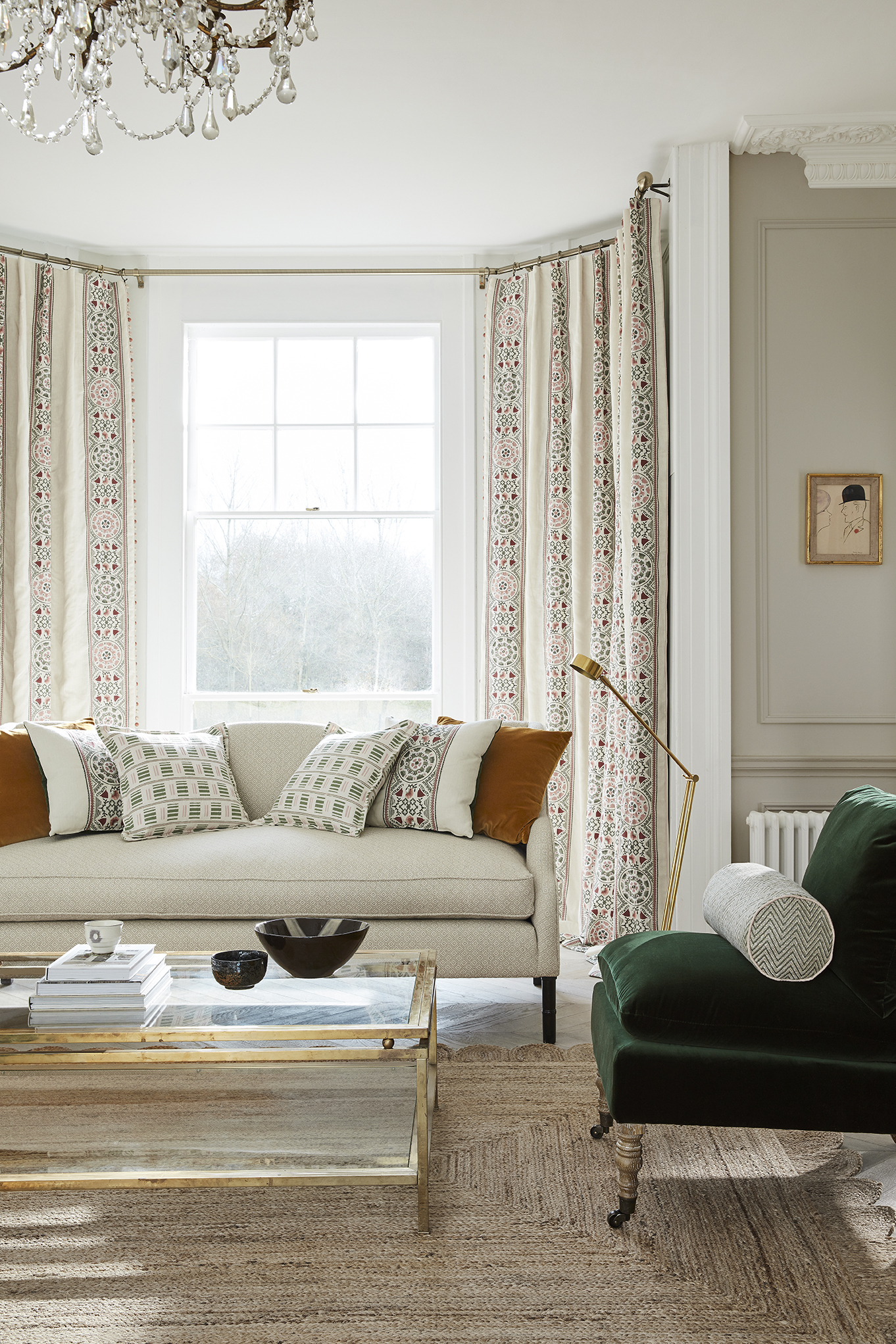 The Town and Country Bedroom

The Ombré silk panel Horizon is ideal for tall townhouse windows and the soft terracottas and pinks contrast to the rich gold and inky blues in a country setting.