Silk road to success
11/06/2020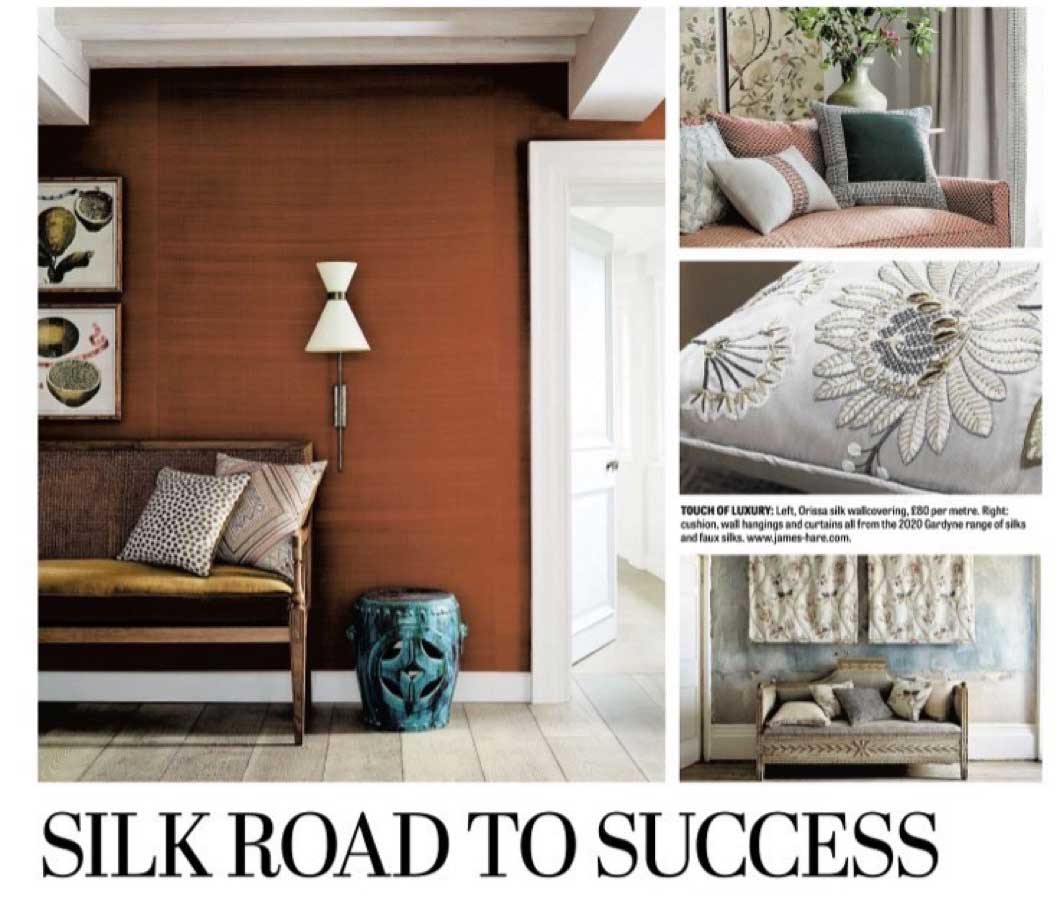 Yorkshire company James Hare is world famous for its exquisite silk and faux silk fabrics and its longevity is a rare success in a business that has seen big names come and go over the decades.
This year marks its 155th anniversary and there is good reason to celebrate the entrepreneurial genes that have ensured that this proud fabric firm is still family owned and run. Founder James Hare began by selling material from a cottage on Clare Street in Leeds and worked his way up to become a woollen merchant.
Fame came when he spotted his greatest opportunity. After hearing that Queen Victoria was seriously ill, he used all his savings to buy black serge, knowing there would be a run on it as everyone wore black on the death of a monarch. Within days of the Queen's passing, he had sold 250,000 metres of the cloth and Hare Fabrics became the name on everyone's lips.
When James died in 1908, his sons took over and, along with wholesaling fabric, they began manufacturing. Since then, successive members of the Hare family have served the firm well and have continued to innovate and diversify.
They were among the first to recognise the beauty of Harris Tweed and became the largest stockist in the world and later, in the 1980s, they spotted the chance to move into luxury silk.
Their own design fabric, for both fashion and interiors, is made in India and China, where the finest silks are woven. Fans include everyone from top interior designers to Russian oligarchs and our Royal Family.
Their latest innovation is faux silk, which is so convincing you would swear it is real. Along with fabric lengths, it also features as a wall covering, which is proving incredibly popular.
Saffron and Charlie Hare, the founder's great-great grandchildren, who are now at the company's helm, are taking orders from all over the world. Russia is a big market, especially for Hare's 100 per cent silk, and America is now showing increased interest in the products.
"We realised that silk was not suitable for all environments, including the hotel trade, where fabrics need to be washable and durable, so we began manufacturing faux silk. It has sold really well. Our silk wall coverings have also surpassed all our expectations," says Saffron, who adds that the firm's next move is into trims. "They are becoming fashionable and they are a great way to update and add extra interest to fabric," she says.