Interior Theme: Master Bedrooms
Decorating a master bedroom? Design the perfect haven for rest and relaxation.
ITS TIME TO DESIGN THE PERFECT SPACE FOR REST AND RELAXATION. THINK COSY BEDROOMS WITH WARM LUXURIOUS COLOURS AND PLENTY OF COMFORTING CUSHIONS AND THROWS TO SNUGGLE UNDER. 
Fabric wallcoverings are the perfect way to add depth of texture and colour to a space. Berkeley Square has been layered with Orissa Silk to create this beautiful backdrop, framing the bed.
A perfect lazy Sunday means breakfast in bed with the papers or a good book. A relaxed slow start enveloped in a room that is most definately a warm sanctuary. Rich and sumptuous colours and fabrics are equally smart all year round and create a haven for a good nights sleep.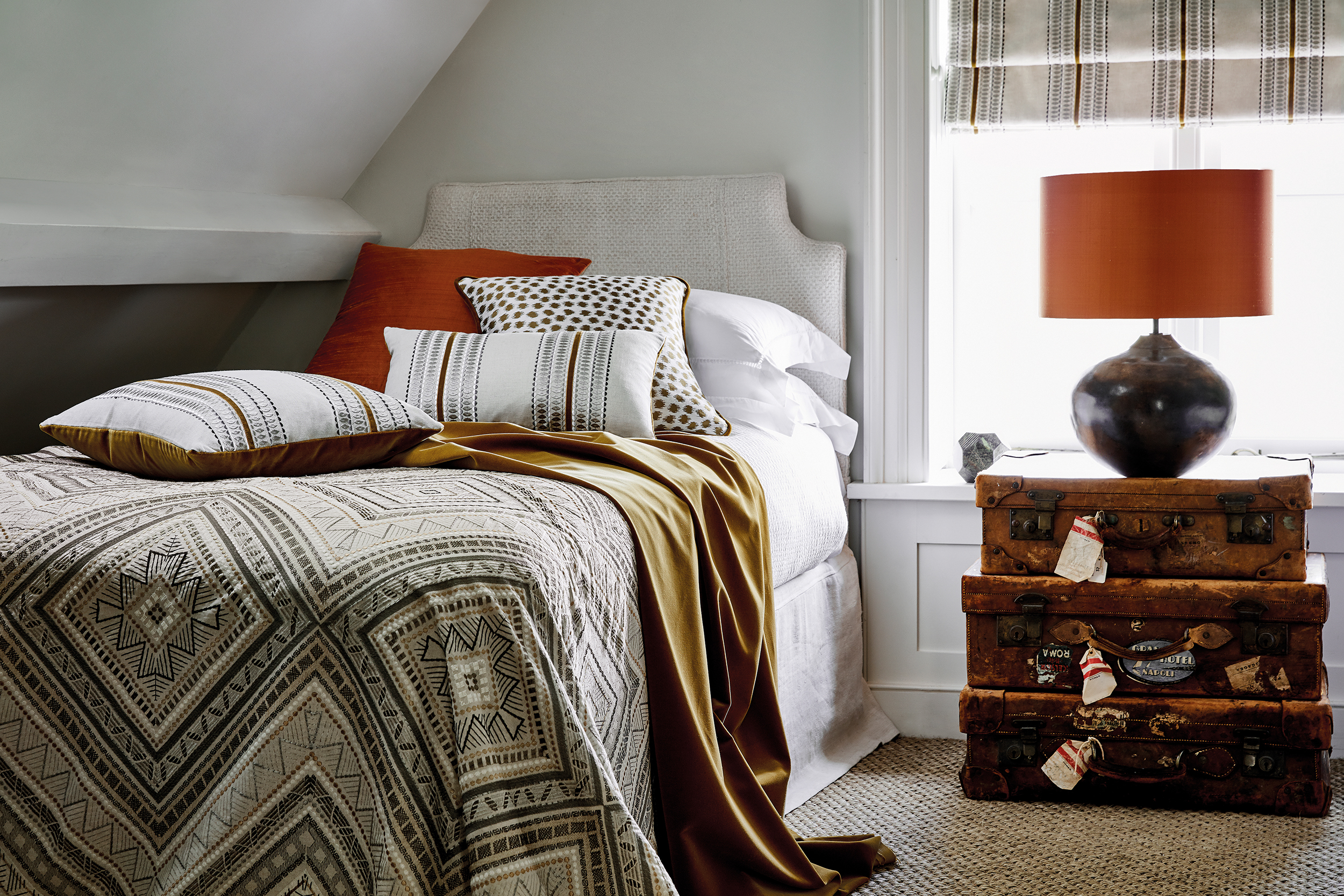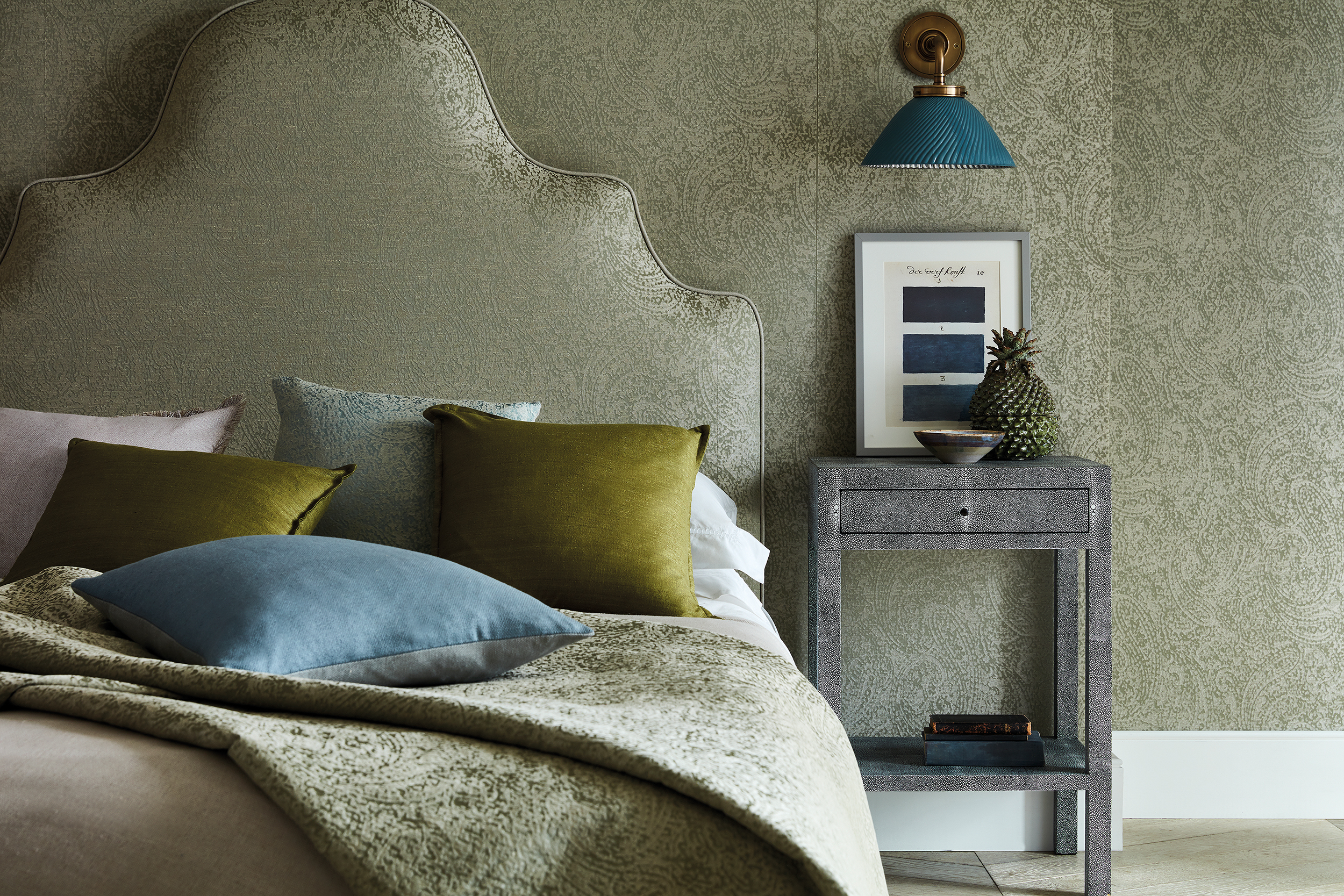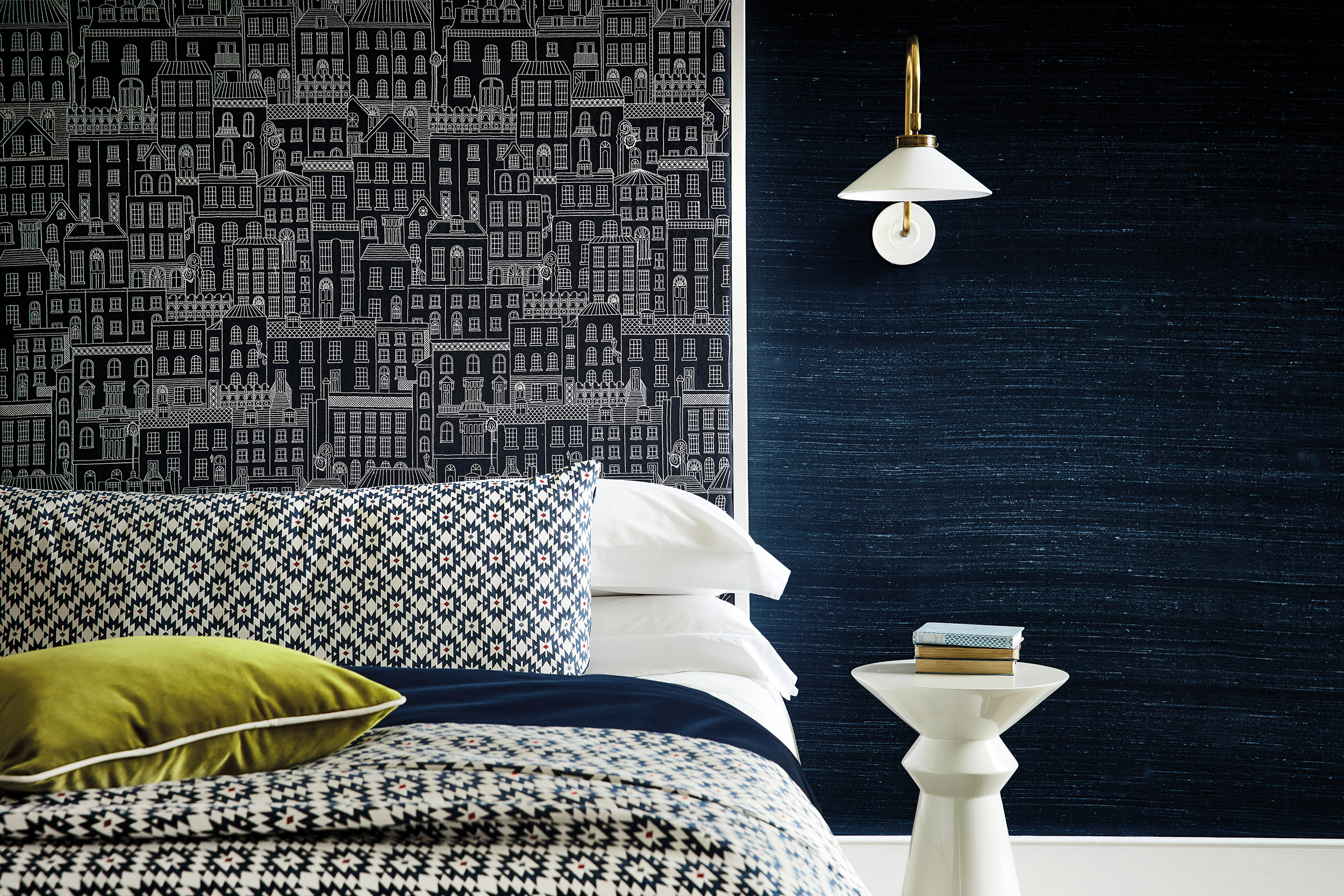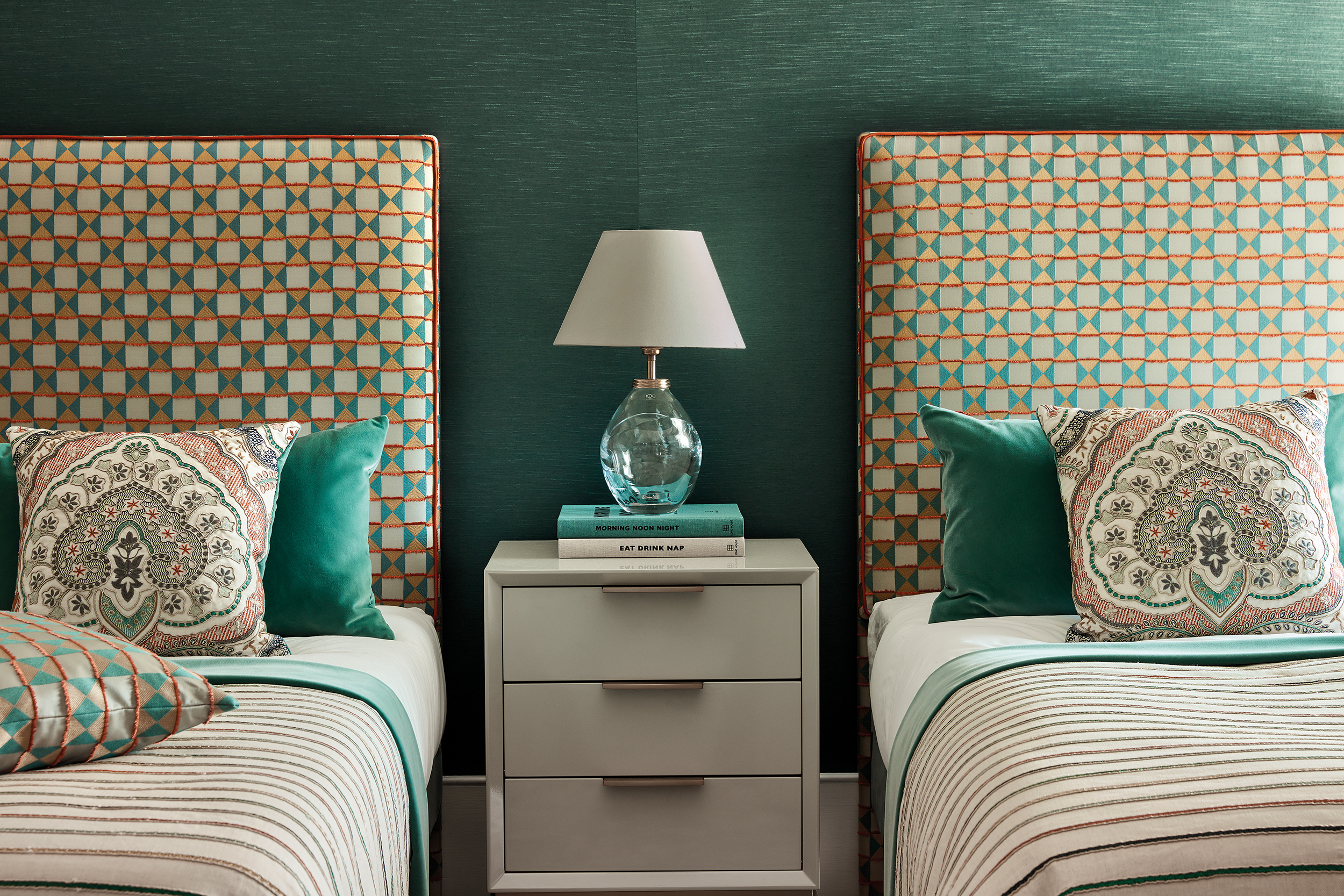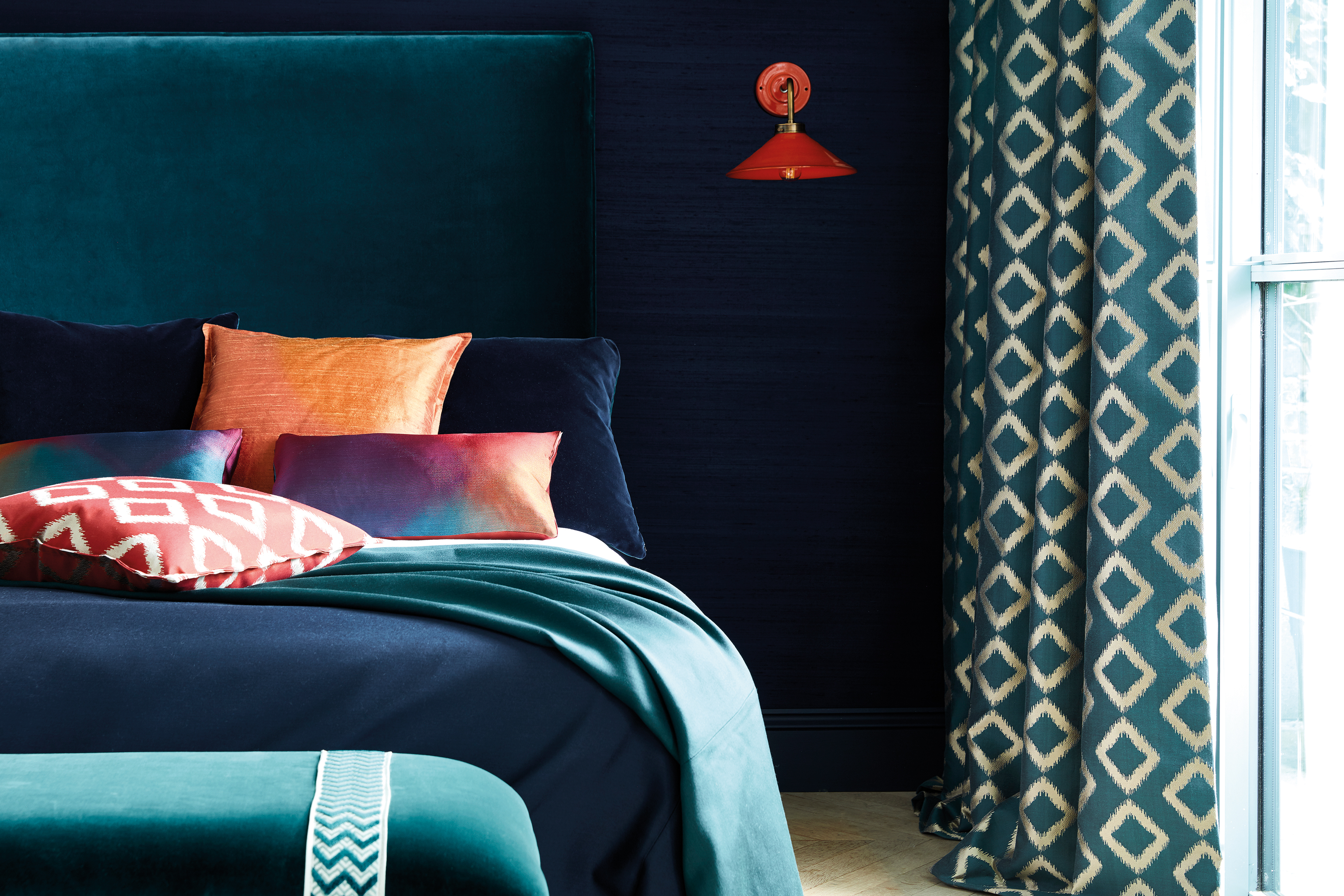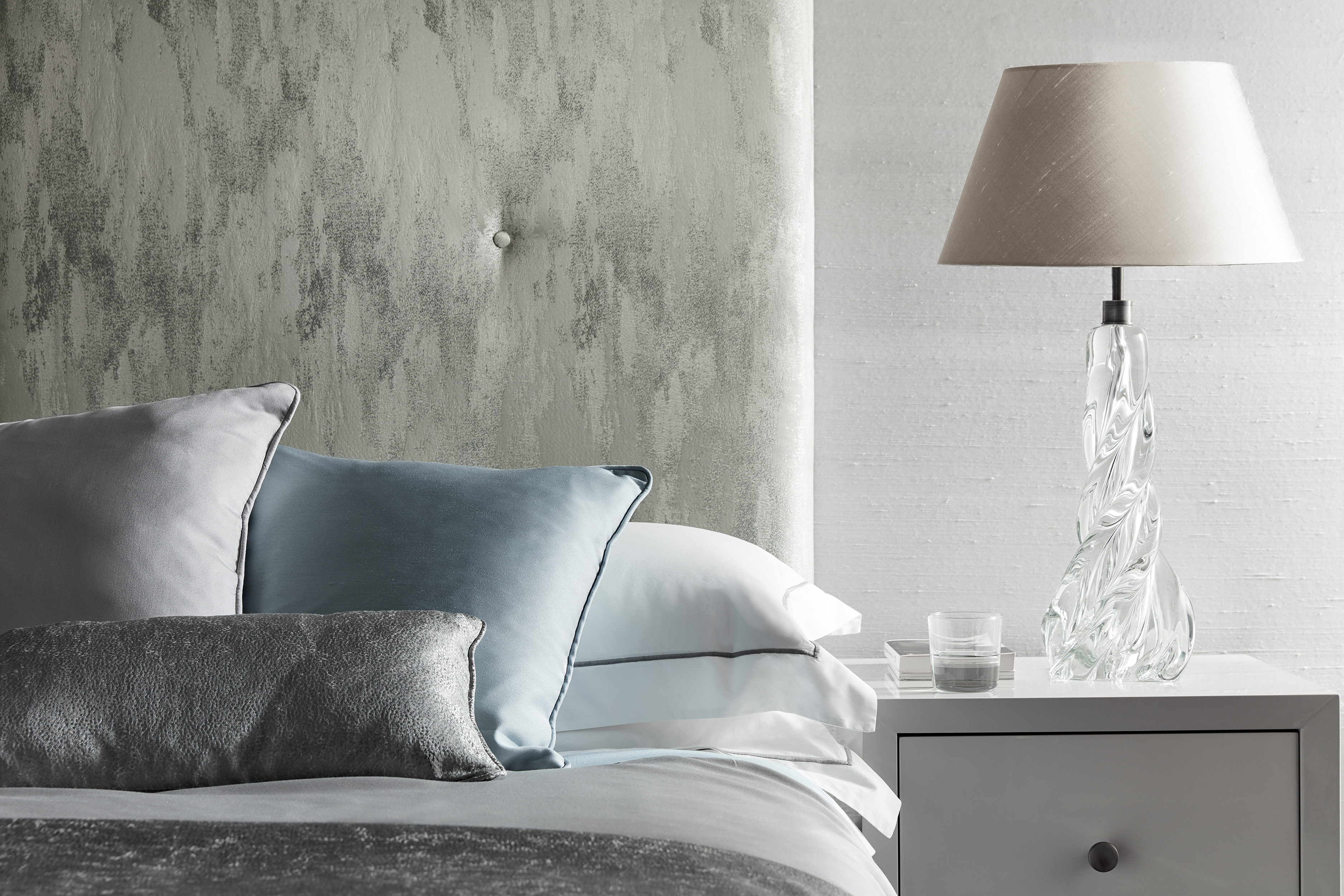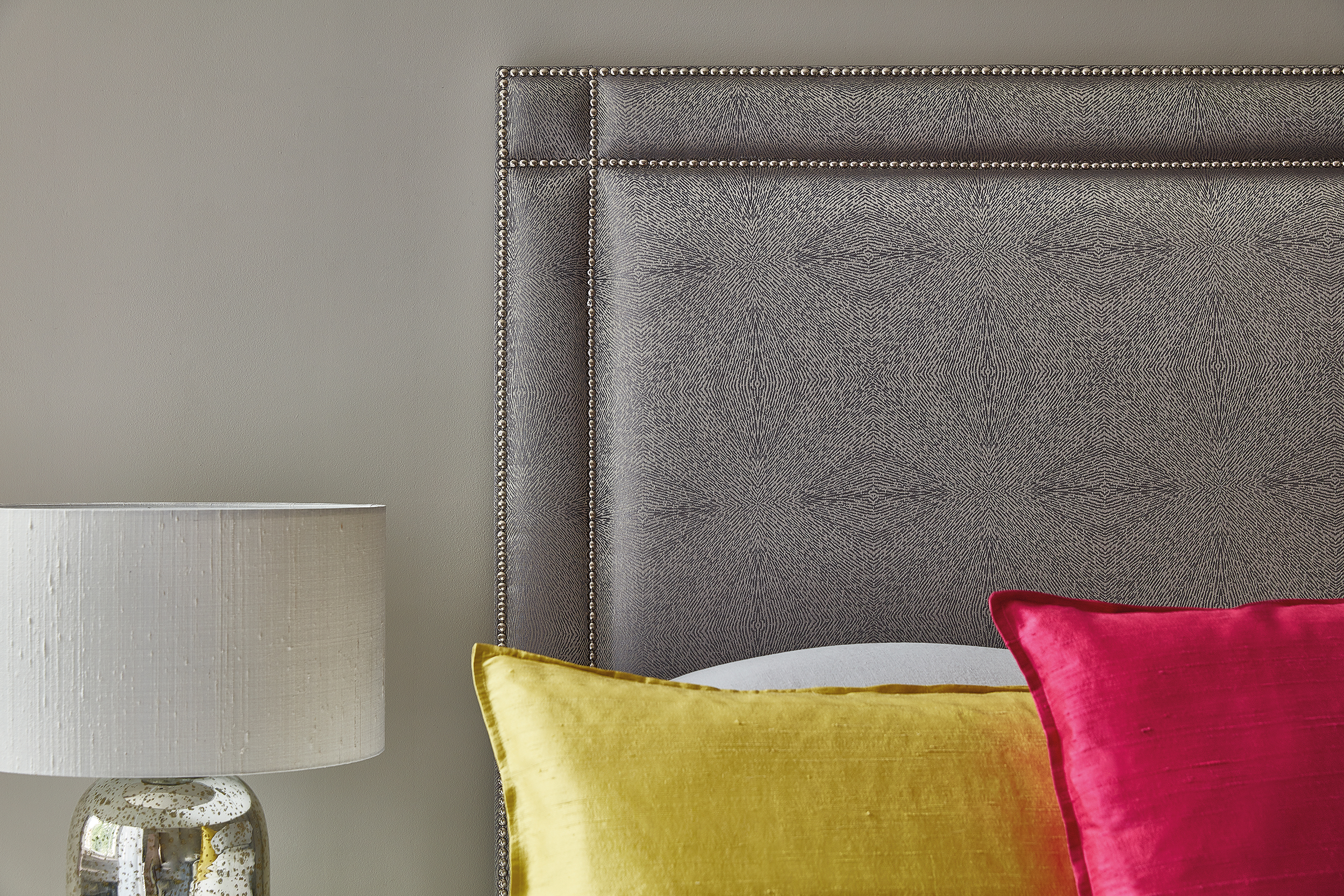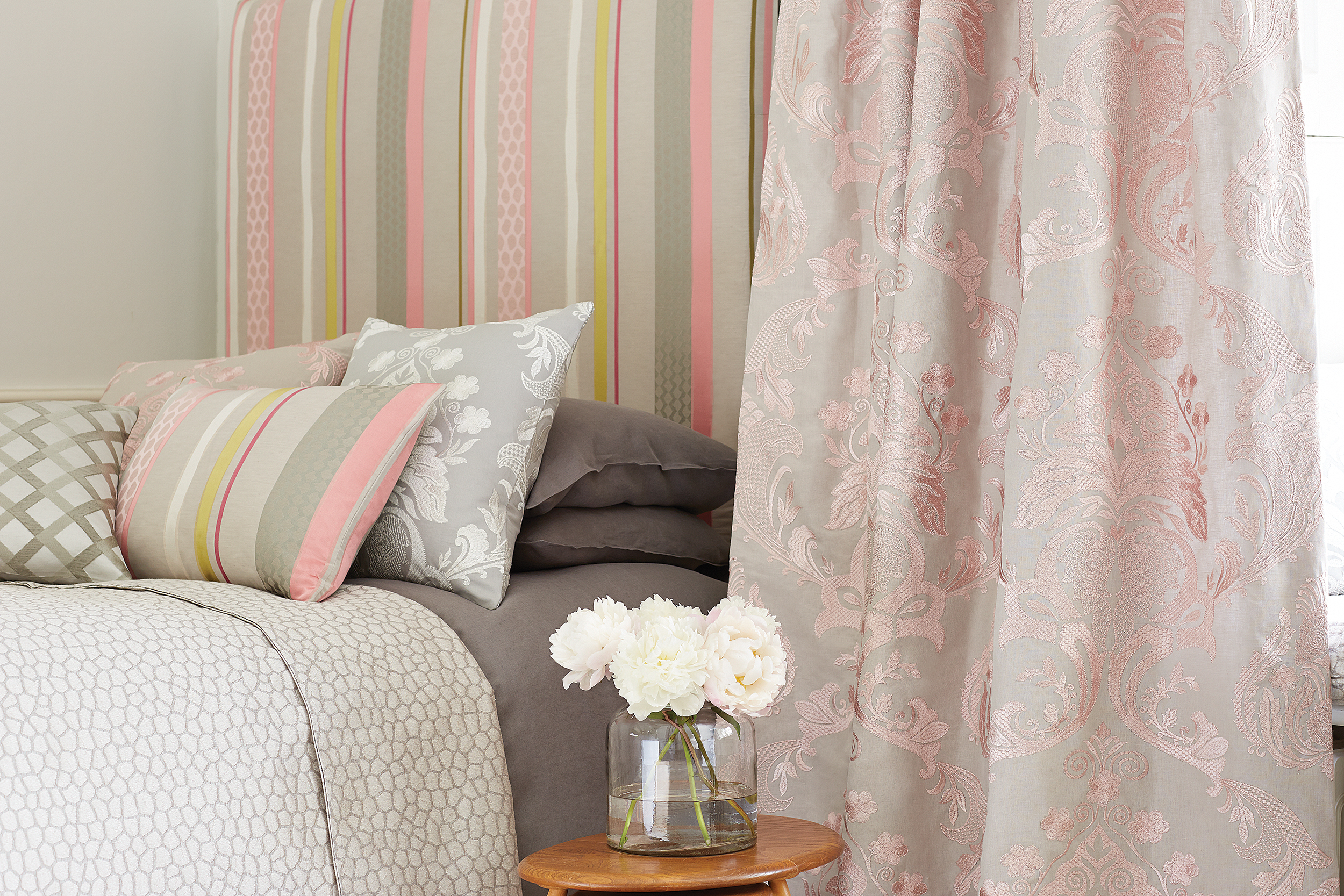 ---